Quick Filters
Quick filters allow you to filter by a single or multiple criteria to view exactly what you're looking for.
Sign In
Register For Free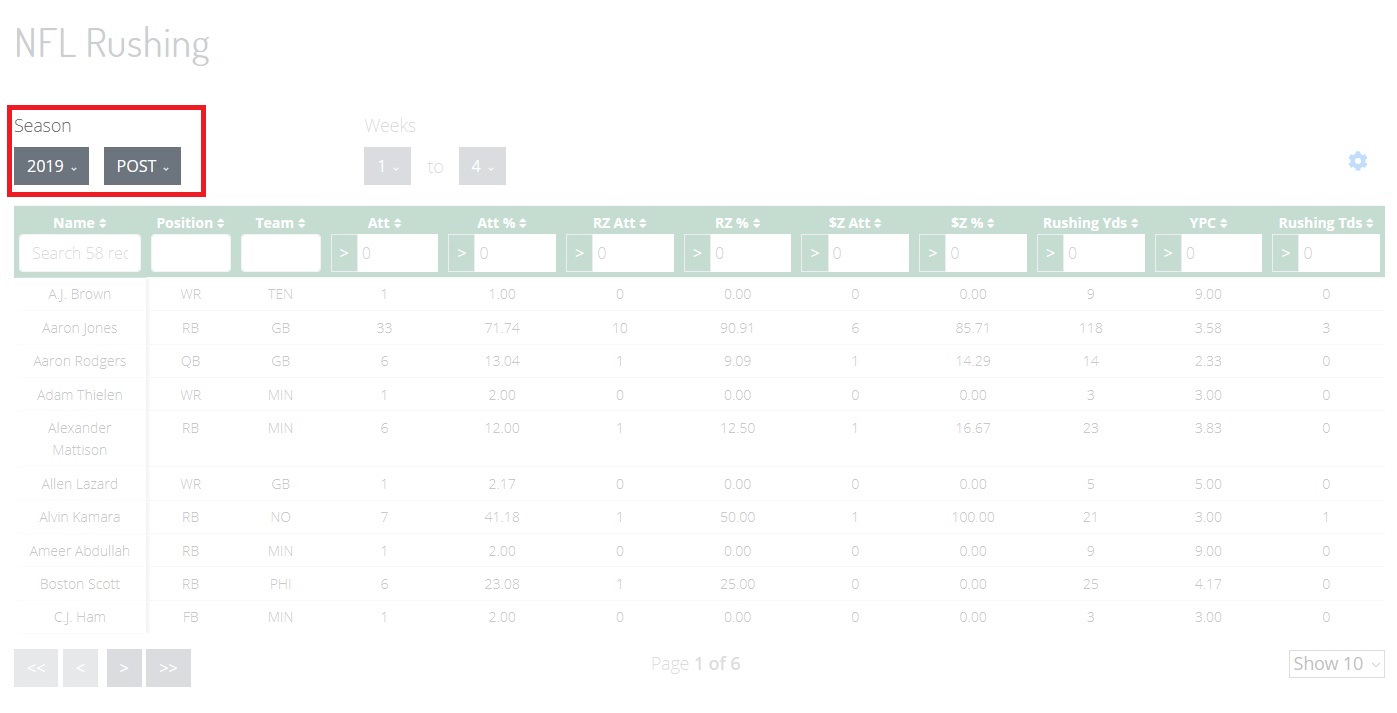 Postseason
We don't just log the regular season statistics. We have NFL air yards for postseason games as well. Simply change the drop down for the regular season to explore postseason stats.
Sign In
Register For Free
Patron Features
Conditional formatting comparing players by position.
Customize grids by turning on or off stat columns.
Export all or filtered grid data to csv.
Sign In
Register For Free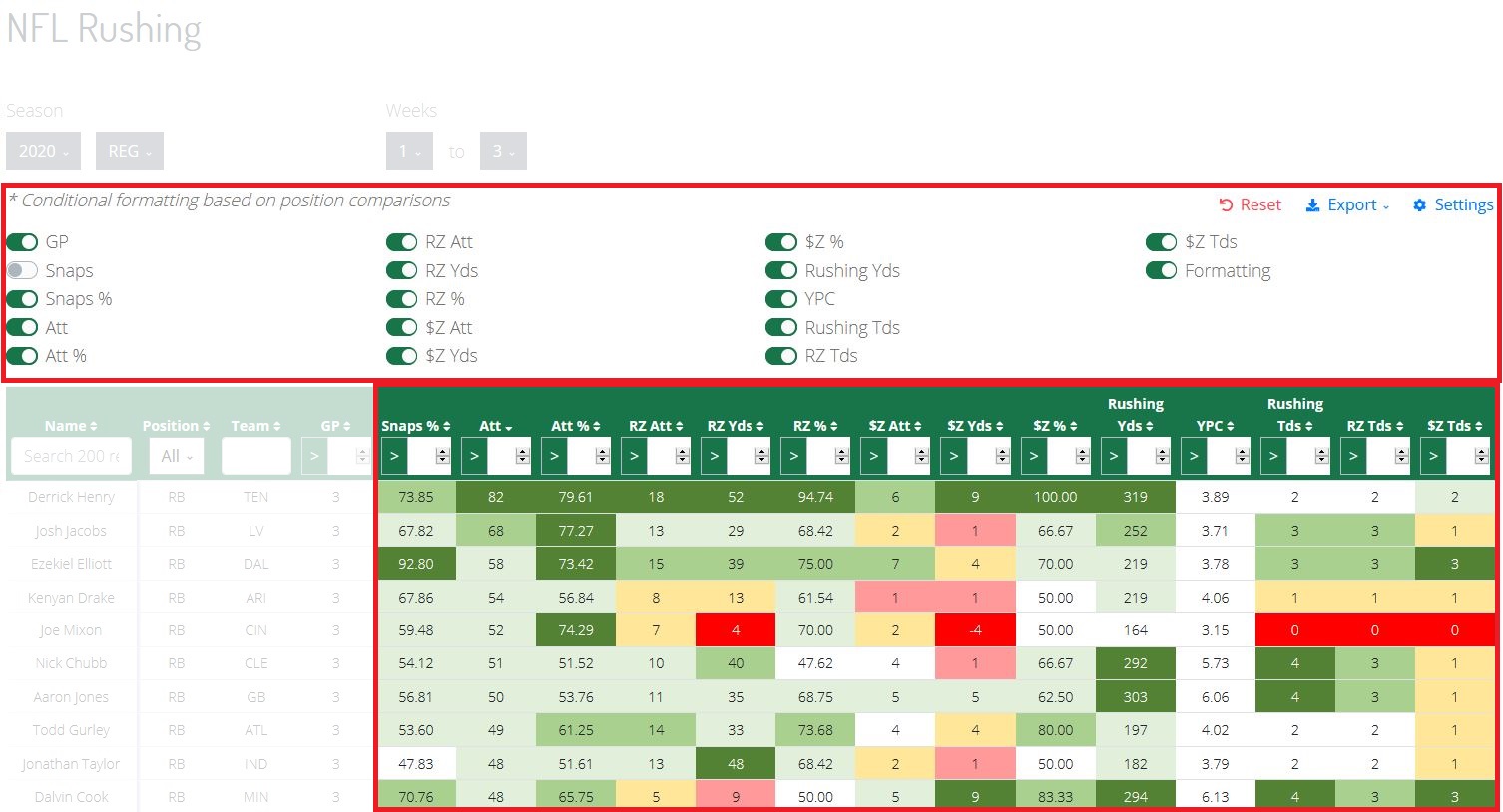 Recent Articles
We've launched a slack bot for NFL stats such as air yards, aDOT, target %, redzone targets and more. Find out what you can do with it and how to access the bot and what's to come.
Posted Nov 11, 2020 by Mat in NFL

After watching Thursday Night Football with the 49ers featuring seventh-rounder Richie James as their WR1, I'm becoming more and more unsure if we'll actually finish this season out unscathed.
Posted Nov 6, 2020 by Coleman in NFL

View the top 25 players for 2020 NFL Air Yard through week 8 of the season. Included is air yard marketshare (%) and their aDOT as well.
Posted Nov 4, 2020 by Mat in NFL